Marriage and Relationship Coaching for Couples
Problems within a dating or married couples relationship do not have to transform into a cutthroat battle or all-out war between the two parties. Whether you want to work on your problems and take positive steps to making your relationship more fulfilling, or have come to the conclusion that your relationship is over, relationship and marriage coaching can walk you through the possibilities and help facilitate open and clear communication with your partner as you work to make decisions together. Relationship and marriage coaching for couples provides you both with a neutral, objective, and impartial sounding board, using professional guidance tailored specifically to your unique situation.
Working with a relationship and marriage coach can result in a better understanding of the legal, financial and practical issues associated with your relationship, and can provide a fresh, unbiased perspective and neutral advisor as you make important decisions for your, your partner's, and your children's future. For those with children who are facing divorce, I can help couples explore the differences between joint custody, sole custody, and access, and help you devise a co-parenting plan that works for both parents even though you are living apart. Relationship and marriage coaching for couples can help you keep emotions in check while I assist you with your individual needs, finances, preparing paperwork, visitation agreements, setting boundaries, co-parenting strategies, short term and long-term goals, and negotiating the division of your assets in a fair, civil, and co-operative environment. Relationship and marriage coaching can also provide couples with significant financial savings compared to the cost of divorce lawyers.
My personal relationship and marriage coaching services can help couples work through difficult and emotionally charged situations with cooperation and efficiency while meeting both of your needs and leaving your dignity intact, no matter what stage of a relationship they are in. To book a complimentary consultation, or for more information on my relationship and marriage coaching services, please give me a call at (289) 828-2722 .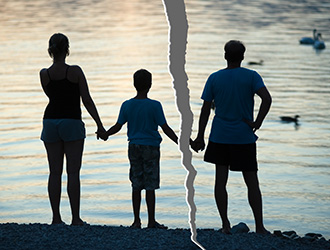 When my wife and I determined that our relationship wasn't sustainable, we were lost. We knew we needed a divorce, but had no idea how to handle the legalities or how to make things fair. Luckily for us, we stumbled upon Julie's relationship and marriage coaching services. Julie supported and led us through the process, helping us make it through this tough time better than we ever thought possible.



JR and LK - Grimsby, Ontario