Frequently Asked Questions
Q: What is a relationship and marriage coach?
A: A relationship and marriage coach offers guidance for both parties of a relationship, whether a couple who are dating, married, or in the process of divorce proceedings. Relationship and marriage coaching is meant to aid individuals and couples during difficult times, helping with such issues as understanding the divorce process, mediating discussions, making important decisions pertaining to finances and child-rearing, offering support and strategies for navigating emotions, dealing with practical logistics and co-parenting strategies. The ultimate goal of relationship and marriage coaching is for couples to arrive at a peaceful and civil solution for any situation.
Q: Should I hire a relationship and marriage coach?
A: If you are unhappy with your current relationship and want to work with your partner towards positive changes, or are thinking of separating or divorcing, relationship and marriage coaching can aid you and your partner in identifying core problems. An effective relationship and marriage coach will help you determine whether your relationship can be saved, and helps you to take steps towards a divorce process if you conclude that this course of action is necessary.
Q: My divorce has drained me financially. How can I possibly afford relationship and marriage coaching as well?
A: While relationship and marriage coaching may sound like just another expense, the services I provide may actually end up saving you money. Navigating frustration and emotions in front of a mediator or lawyer can cost a fortune and still leave you feeling helpless and upset. My relationship and marriage coaching services prevents that from occuring. I will aid both parties in understanding each other's points of view, and present strategies and support to mend ties and make the divorce process as easy and painless as possible. I will also help you to organize and prepare for the time when you do meet with your lawyer so you are prepared, informed, and empowered as you complete your legal negotiations and obligations.
Q: I'm not sure if divorce is the best option for me and my partner. What should I do?
A: Divorce is not something to be rushed into. Many factors must be considered before deciding to separate or divorce. I will work with you and your partner to determine and remedy core problems in your marriage, and work through the options available to you as you decide if divorce is your next course of action.
Q: My partner and I have decided we want a divorce but don't know what steps to take. Can you help us?
A:Absolutely. For those who have determined divorce is necessary but do not know how to proceed, I possess many years of expertise in relationship and marriage coaching. Working with me, we will discuss what to consider before, during, and after a divorce, and I will help you make the right financial, emotional, and parenting decisions for your family's future. Let me help you and take the steps necessary towards a more civil and less costly divorce process.
Q: I want to protect my children as much as possible during my divorce. What is the best course of action?
A: As always in a divorce, the safety and well-being of children comes first. A divorce can be as difficult for your children as it is for you and your partner, so it is important to take steps to alleviate your child's anxiety and turmoil where possible. Working together, we can create a plan to reduce the strife caused for both you, your partner, and your children during this difficult time, as well as co-parenting plans for a smooth transition into your future.
Q: I am currently in the middle of a disastrous relationship that is both emotionally and financially straining. What should I do?
A: Relationships can sometimes involve financial and emotional strains. In order to recover from this, the right expertise and knowledge is required in order to take steps to mitigate damage and begin moving in the right direction with a sound financial strategy for your future. With the help of my relationship and marriage coaching, we can discuss and enact a course of action that will help you recover and move forward on a personal and financial level.
Q: How often will I need to meet with you, and how much will it cost?
A: I offer relationship and marriage coaching sessions to men, women, and couples. The following is a list of the relationship and marriage coaching options that I provide:
Accelerated relationship and marriage coaching package: $360 (2-4 sessions per month)
Basic relationship and marriage coaching package: $360 (1-2 sessions per month)
Couples relationship and marriage coaching package: $99 (2 sessions per month)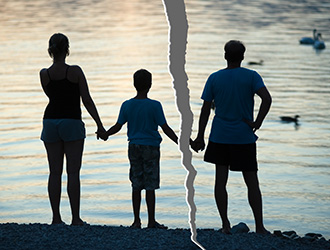 Instead of going through a war of courts and lawyers, we decided to take a different approach and see a relationship and marriage coach. Julie helped us cut through all our emotional baggage and see things objectively. With her help, we got past our differences and settled on terms that we both found agreeable with as little heartache and financial strain as possible. She saved both our bank accounts and our sanity.



TB and LS - Hamilton, Ontario