Relationship and Marriage Coaching for Men
Men will frequently approach relationships and marriage in a business-like manner, while minimizing the emotional issues involved, which when left unaddressed can lead to negative repercussions in their current and future relationships, and in their ongoing relationships with their children. There are few resources out there geared specifically toward helping men with the difficulties they face in their relationship, but my personal relationship and marriage coaching techniques fill that void.
Whatever stage of dating, marriage, seperation or divorce you may be at, relationship and marriage coaching can help you navigate the emotional, financial, social, and logistical issues they might face throughout the process. If you are contemplating a divorce, I can help you to assess financial issues, formulate a plan, and go into the process informed, organized, and prepared.
Perhaps you are having issues with your significant other and are looking for an empathetic and objective guide to guide you through these stressful and complex experiences. Relationship and marriage coaching tailored specifically for men can help you make the best decisions with an experienced perspective on important issues like communication, finances, health, children and much more. I can help you make the transition to being more actively involved in child rearing as your parenting responsibilities may change over time.
For those who are facing divorce, I can assist you in navigating the responsibilities of visitation, alimony, child support, and division of assets. If you are struggling to recover from a recent divorce, professional relationship and marriage coaching can help you to implement strategies to let go of the past, focus on taking care of yourself to joy and peace in the present, and move toward a positive and fulfilling future with optimism and hope.
To further explore my relationship and marriage coaching for men, or to book a free consultation, please connect with me at (289) 828-2722.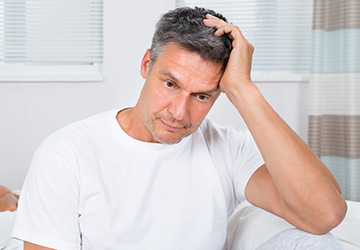 I felt lost until I met Julie. She brought an objective and fair eye to an otherwise emotion-fueled situation. Julie's expertise in relationship and marriage coaching helped both of us get exactly what we needed while keeping things civilized. I couldn't be happier.



GG - Stoney Creek, Ontario